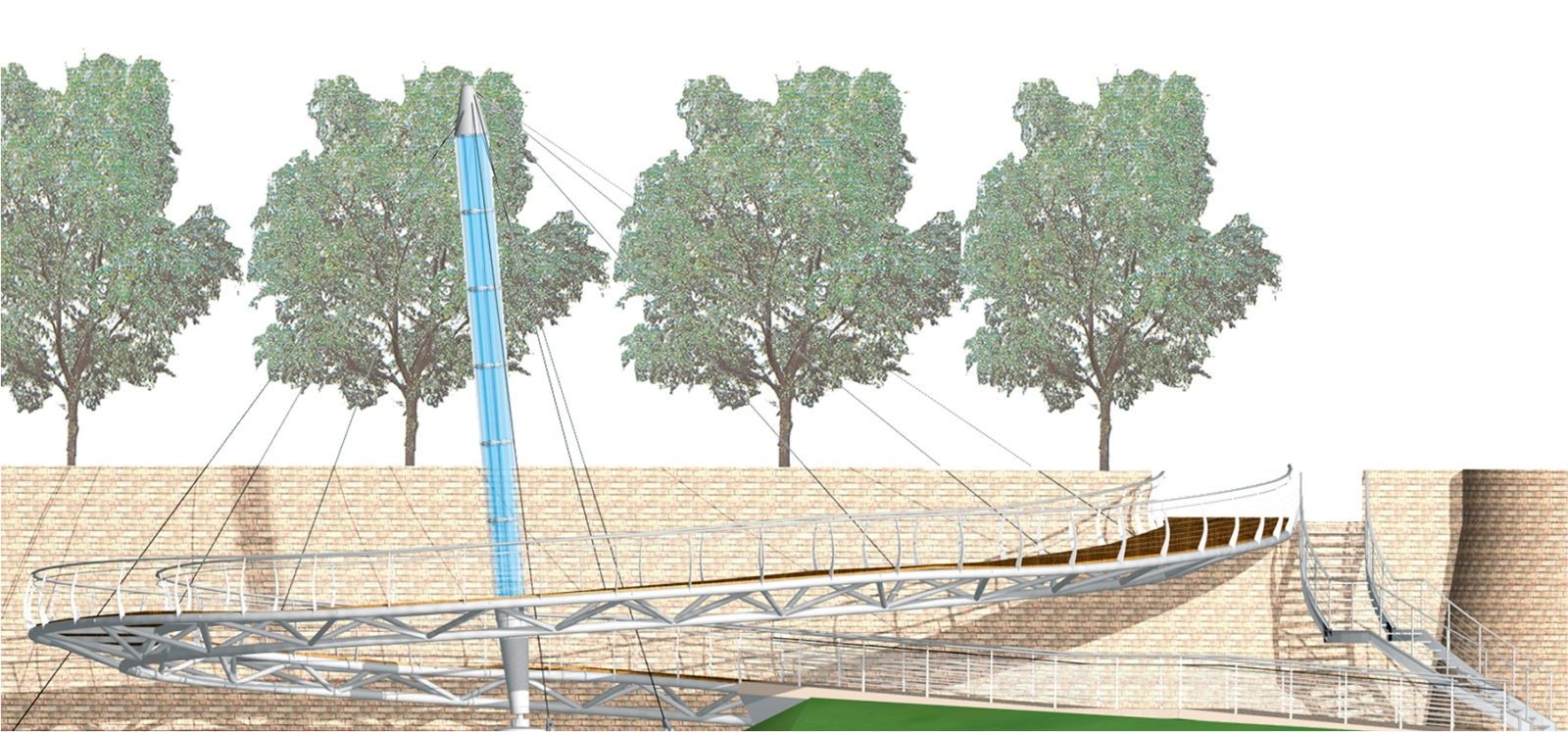 Description of the project
For the project of a pedestrian and bike crossing in Via Lapi, we originally developed an alternative solution solely based on the construction's lightness, in order to make it non-invasive in relation to the surrounding environment.
The structure consists of a footway with a wooden deck laid against a reticular framework. The framework develops around a central pilaster in structural glass, which can be internally illuminated during the night in order to lighten the path and all the surrounding area.
Even if it was not built, the project was considered very interesting by the Superintendence and was examined in depth till the executive details with also the consultation of professor Werner Sobek (director of the Lightweight Structures and Conceptual Design – ILEK at the University of Stuttgart).
The architectural magazine L'Arca dedicated an article to our project in number 189, year 2004.