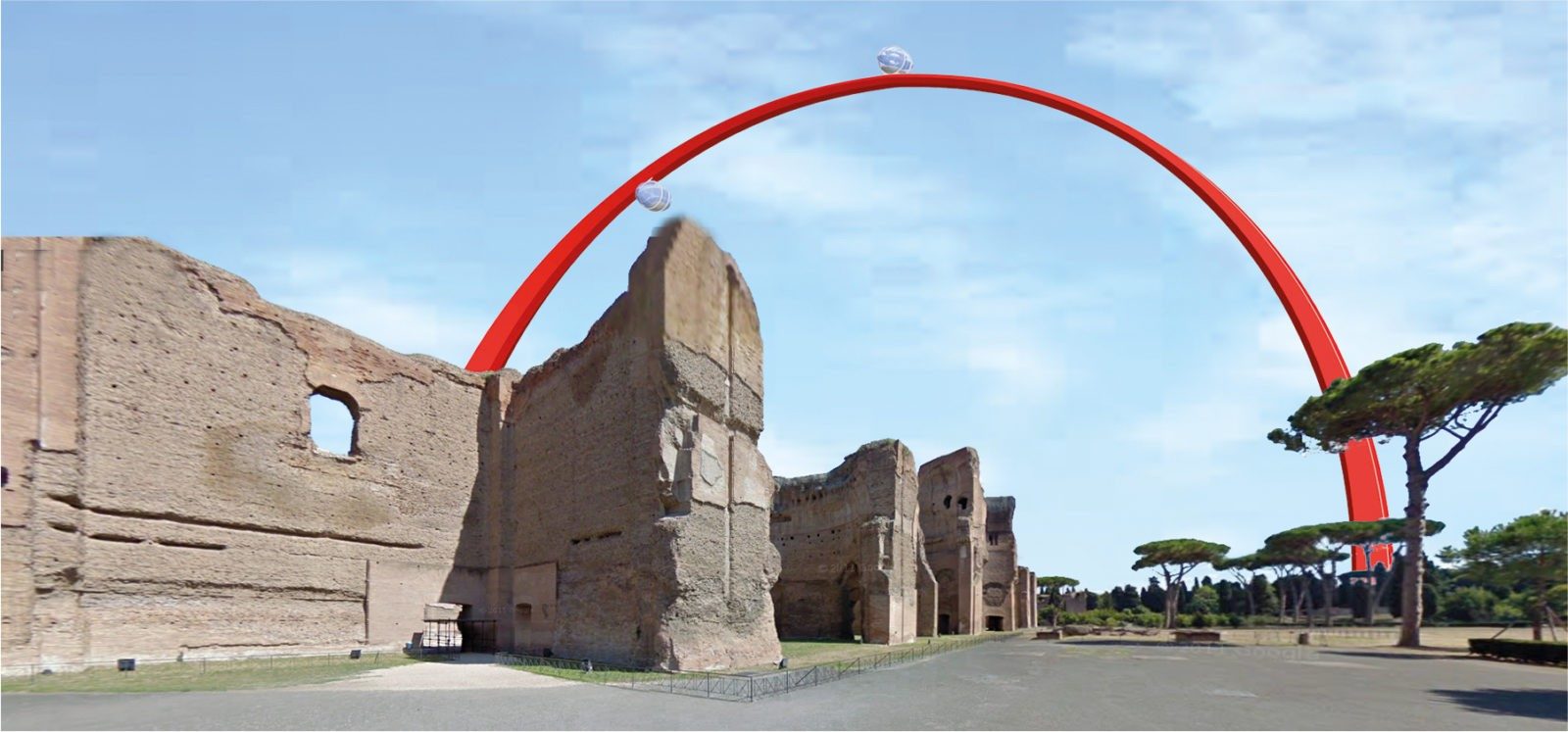 Description of the project
Thinking about Rome's candidacy for Expo 2024 (later refused by the town council), we studied a new monument that could become a strategic landmark for tourists.
Since the beauty of Rome lies in its urban stratification and given that there are few viewpoints from above the city, our project consists in a panoramic arch that allows visitors to admire the panorama from the inside of sliding cabins.
Unlike the Gateway Arch in St. Louis (Missouri), which is a parabolic arch provided with lifts on the inside and only one viewpoint at the top, we propose a full-centre arch with a transparent cabin system that passes through its entire development, like the London Eye in London.
The transverse section of the arch is made in steel and it is structured so that the two big ovoid cabins (placed respectively above and under the structure) can slide in opposite directions. The crossing point is prearranged in correspondence with the summit of the structure, at the height of about 300 metres from the ground.
In order to guarantee an appropriate flux of people (comparable to the one of big Ferris wheels) we planned a lap time of 25 minutes. The inside of the cabins is organised in three levels and each one can contain more or less 250-300 visitors.
Our project was published on Arca International magazine, Il Resto del Carlino daily newspaper and on several architectural web pages.