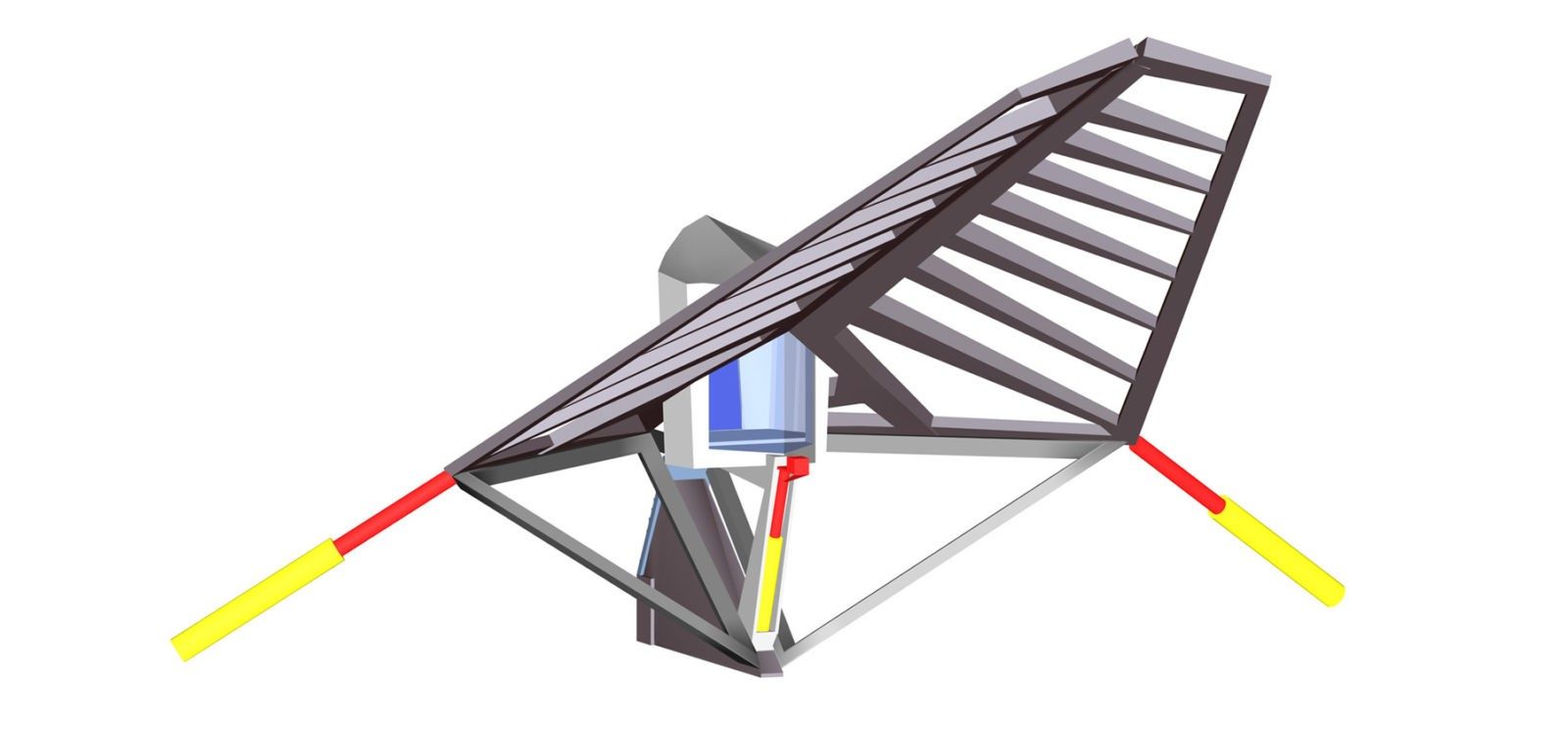 Description of the project
The City of Viareggio held a contest to choose a project for a bridge on the Burlamacca canal.  Our proposal took inspiration from the "pecking crow", one of the easiest origami figures.
Our bridge is a transposition of a paper origami into a structural engineering project: the finger's pressure on the edges that makes the beak move corresponds to that of the oleodynamic pistons that move the steel levels of the bridge until it is lifted up.
The deck framework, similar to a rhomboid sail in shape, is a steel load high-strength structure made of assembled closed, zin-coated and varnished box-shaped elements.
The trample's surface is made of wooden staves placed in fishbone shape, while the parapet is in inox steel. The bridge is provided with low-voltage lighting through illuminating devices placed at the base of the railing.
The parts that assemble the trample's surface and the lower movable parts are connected by a so called "piano" continuous hinge and they close up again on themselves during the bridge's lifting, moving like a real origami.
The small distance between the supports allows to limit the thicknesses of the load framework, therefore making it possible to play with the mobility of the planes (which are pretty easily connected to each other).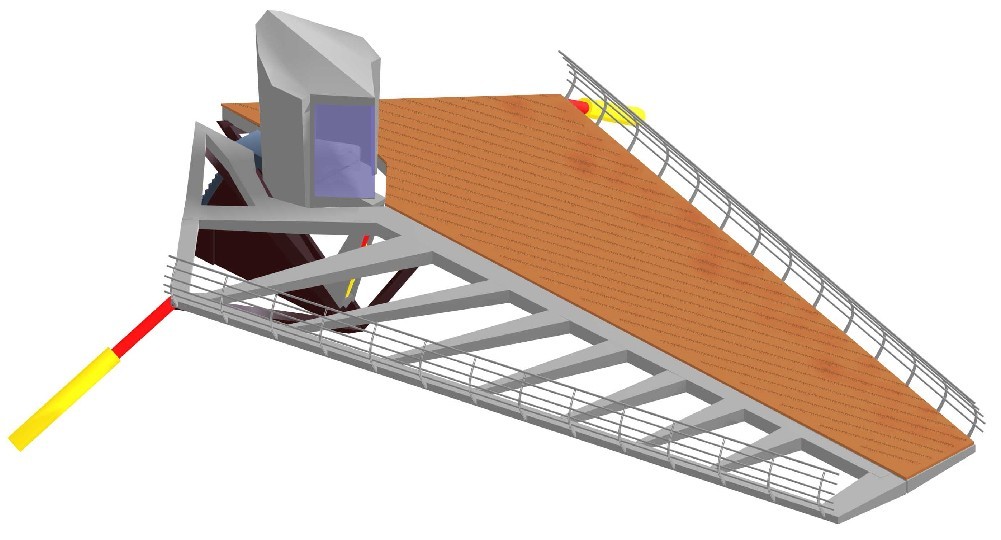 Detail of the bridge's scale model.