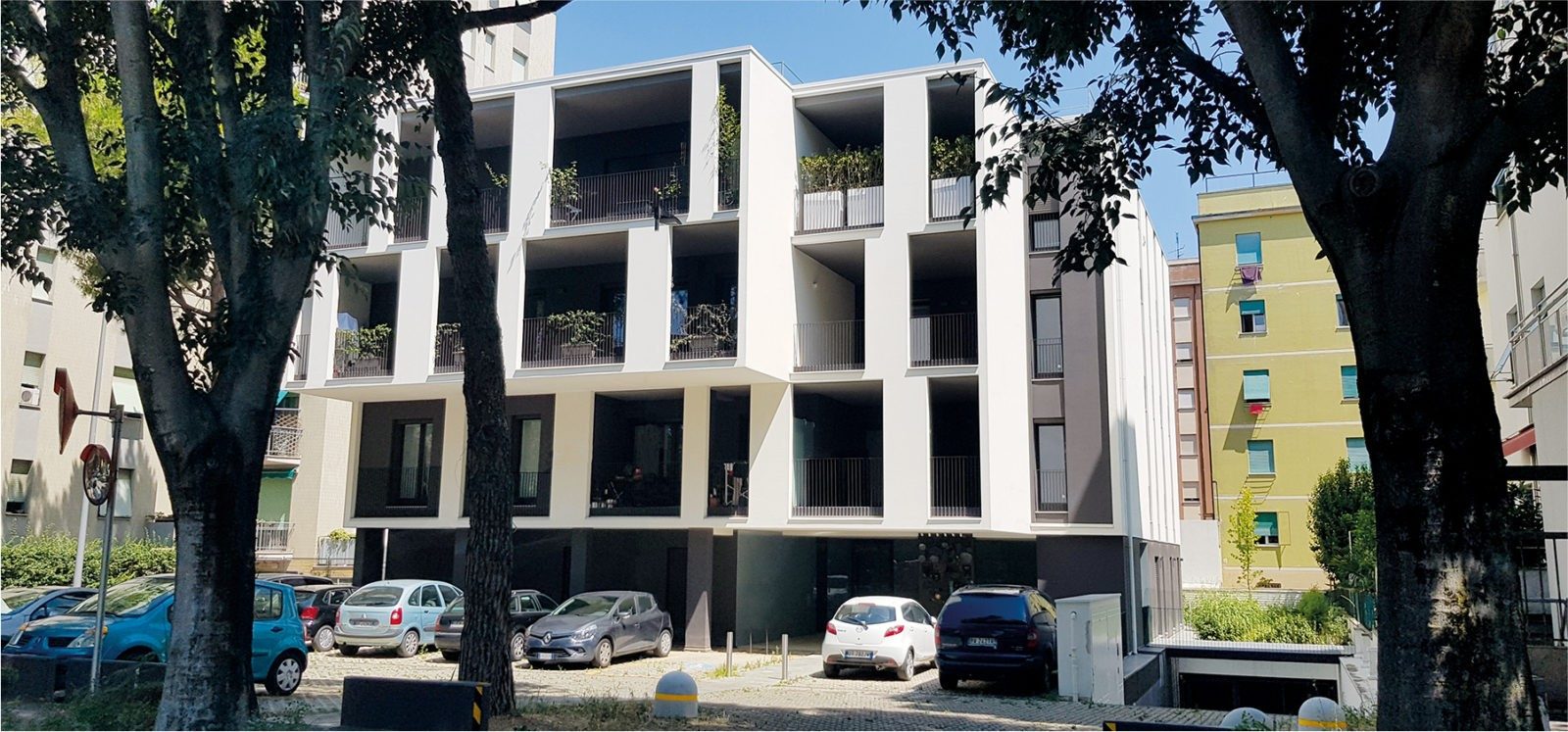 Descriction
For a private client, we attended the structural design of a new residential unit inserted between other buildings that were already located in Via Laghi, Faenza. The structure is characterised by a traditional frame in reinforced concrete, and is made of four above-ground floors and an underground floor for the parking garage.
Considering the architecture of the building, it was necessary to have big projecting parts on the front, in order to get residential terraces that could potentially be used as private courtyard for the apartments. The terraces were partially plugged in the borders with walls of air bricks, and were connected one to another by a series of steel elements integrated in the masonries in order to limit the different deformations.
From the structural point of view, it was necessary to insert three discontinues columns in correspondence with a portion of the building's frame, which rested on the underground garage driveway.
Category:
Reinforced concrete
Location:
Faenza (RA)
Client:
Private
Architectural project:
Architect Alessandro Bucci
Year:
2013-2014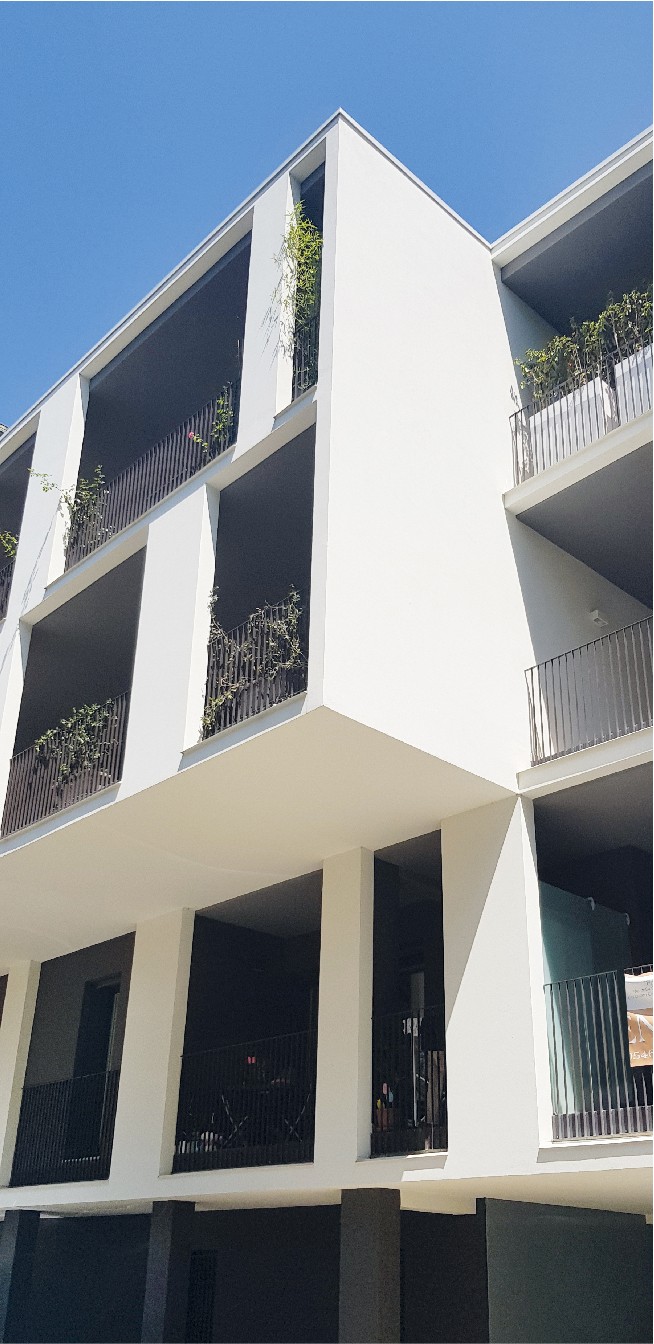 Details of the building's projecting parts.