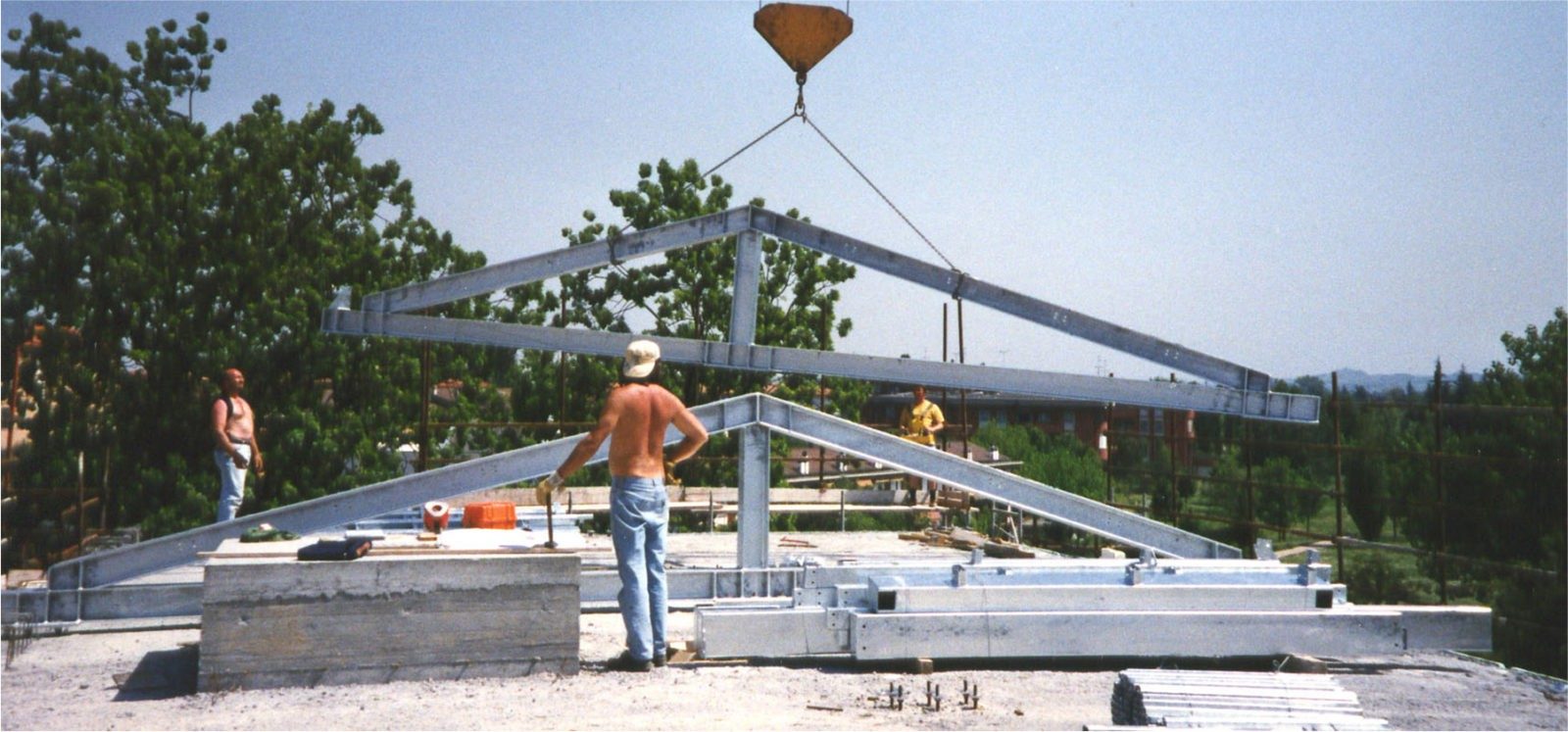 Description
During his activity with Enginius Ingegneri Associati (1993-2010), Marco Peroni dealt with the structural project of the Area Cimatti housing development in Borgo Durbecco, Faenza.
The architectural project provided that the attic of the biggest apartment building stood back from the structure of the lower floors. In order to avoid the insertion of discontinuous columns placed on underlying beams (which is not a good option for neither an architectonical nor seismic point of view) we carried out a quite original tailor-made solution: a trussed, cantilevered roof in steel that starts from the internal pilasters and uses the external pilasters on the opposite side as tie-rods.
We hooked a big marquise, projecting from the attic, to the border of the cantilevered truss. The marquise has tie-rods in the ridge and it is braced with additional lower guy wires to prevent the raising in case of down wind.
Category:
Reinforced concrete
Location:
Faenza (RA)
Client:
Private
Architectural project
Architect Alessandro Bucci
Year:
1995 (with Enginius Ingegneri Associati)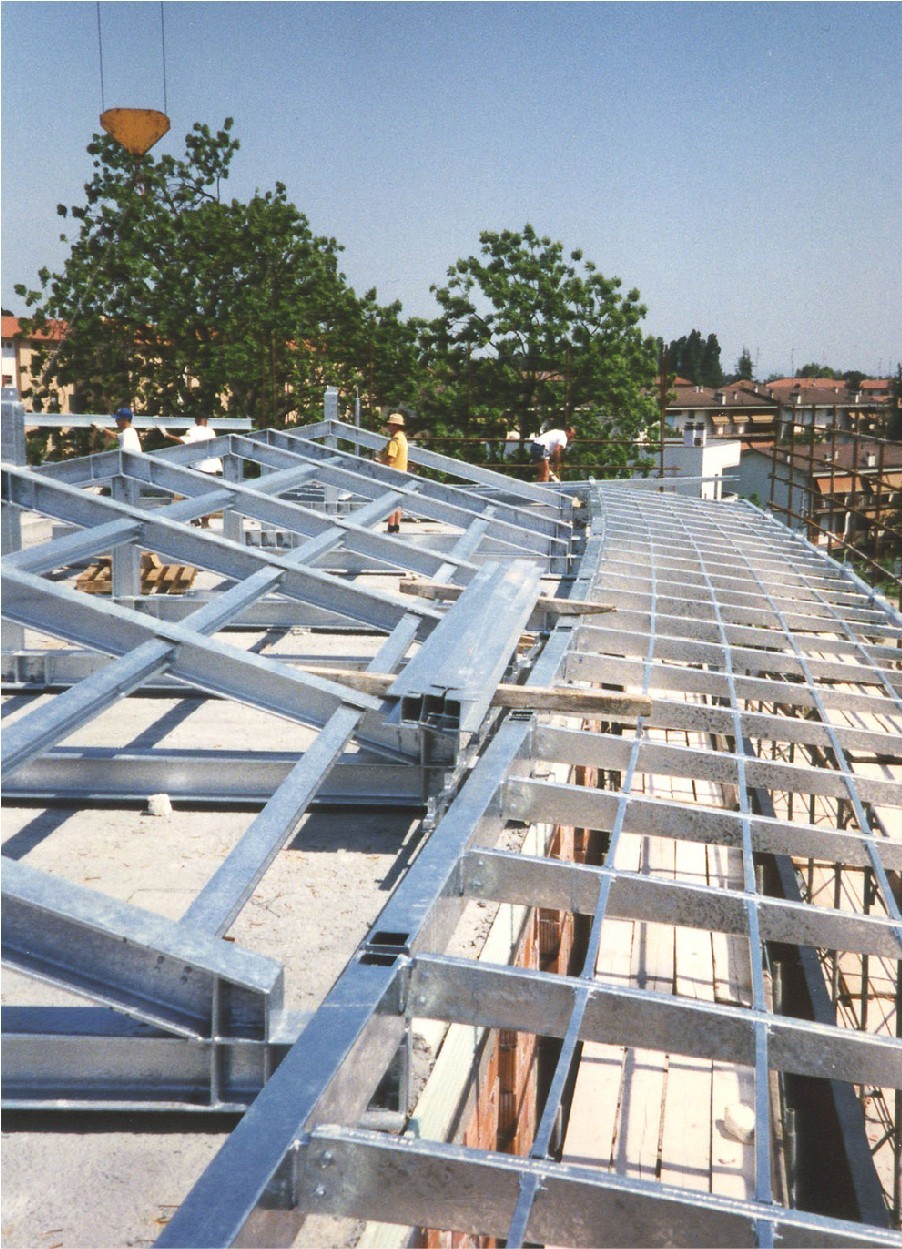 Roof's shell in steel.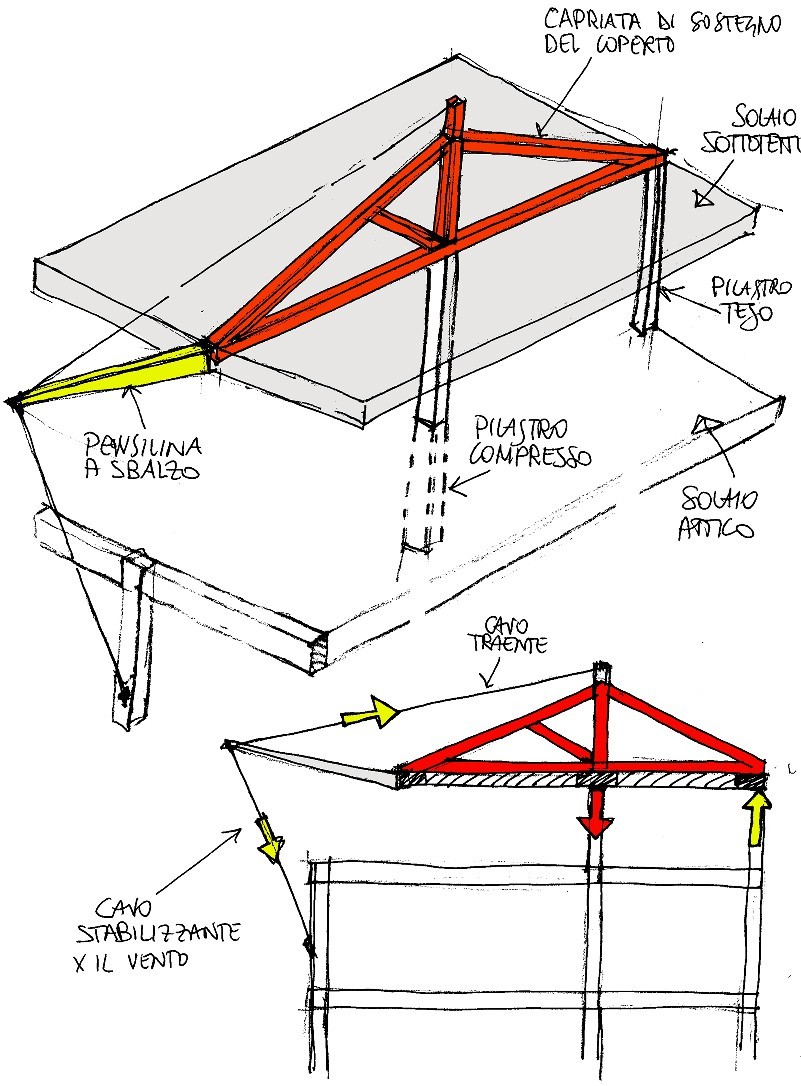 Scheme of the structural functioning of the building.