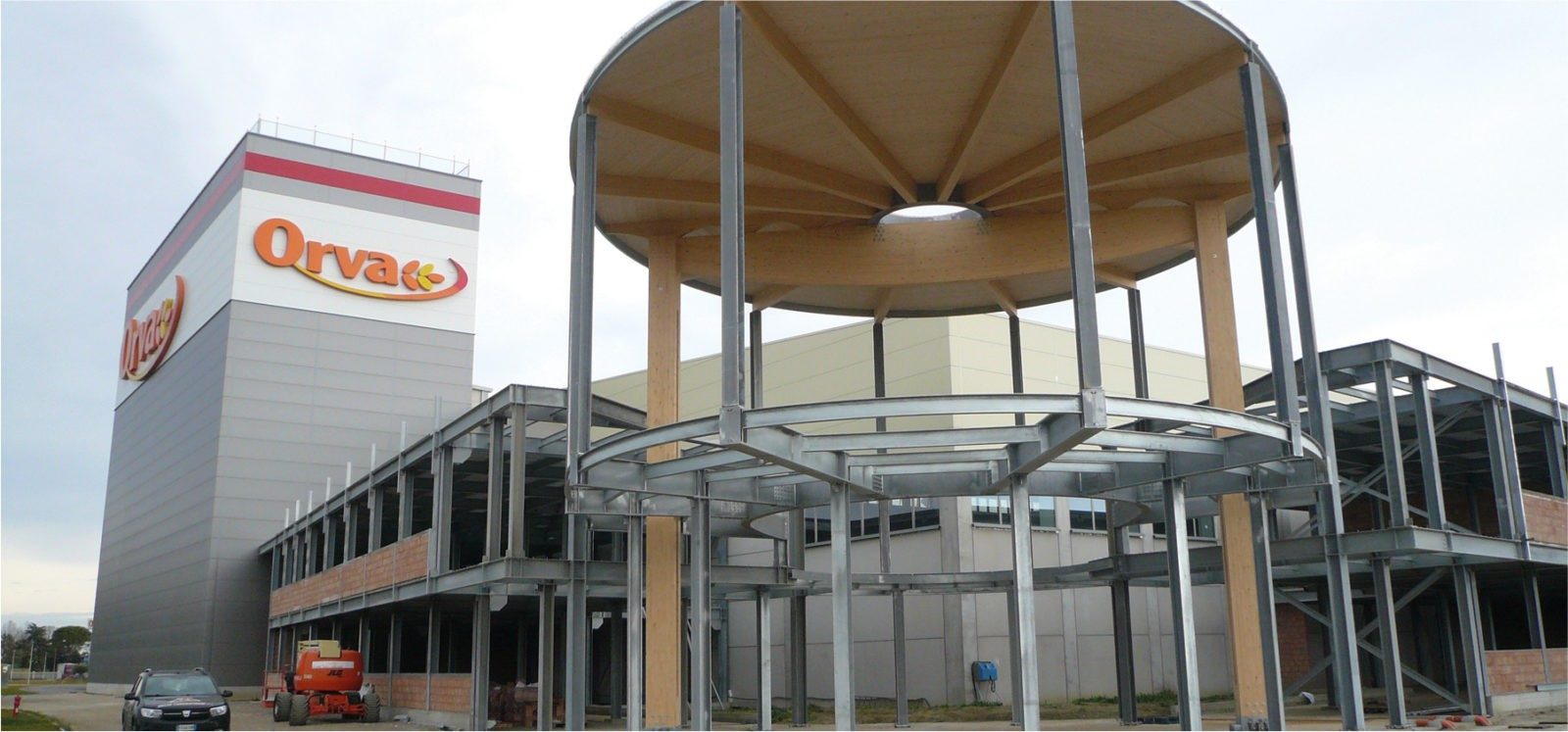 Description
For the new establishments of a food factory in Bagnacavallo, we looked after the structural definition and provided architectural counselling for the realisation of the entrance and the adjacent building, which is used for offices and changing rooms.
The focal point of the structure (completely made in steel) is the offices' atrium, which appears as an ellipse fitted between the two bodies of the building. The entrance is made spectacular thanks to the presence of a dog-legged stair which gives access to the first floor, and a double volume illuminated by central skylight, placed over a big GLUE-LAM wooden beam that holds up the roof and presents a radial roof framework.
Category:
Steel
Location:
Bagnacavallo (RA)
Client:
Orva S.r.l.
Architectural project
geom. Daniele Contadini
Year:
2017-2018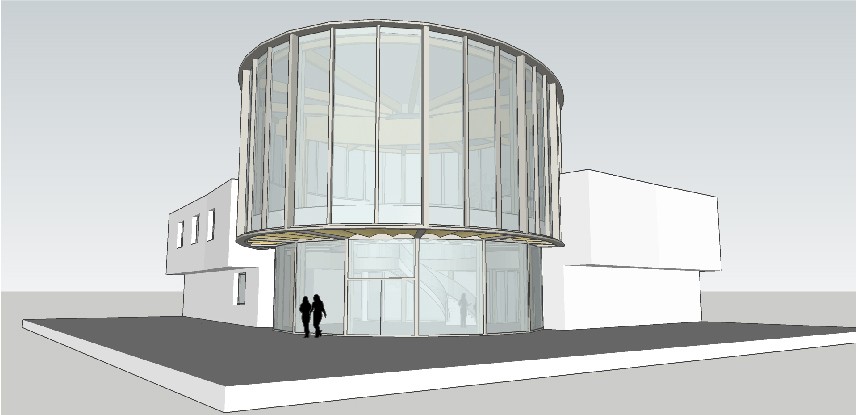 External and internal view of the entrance.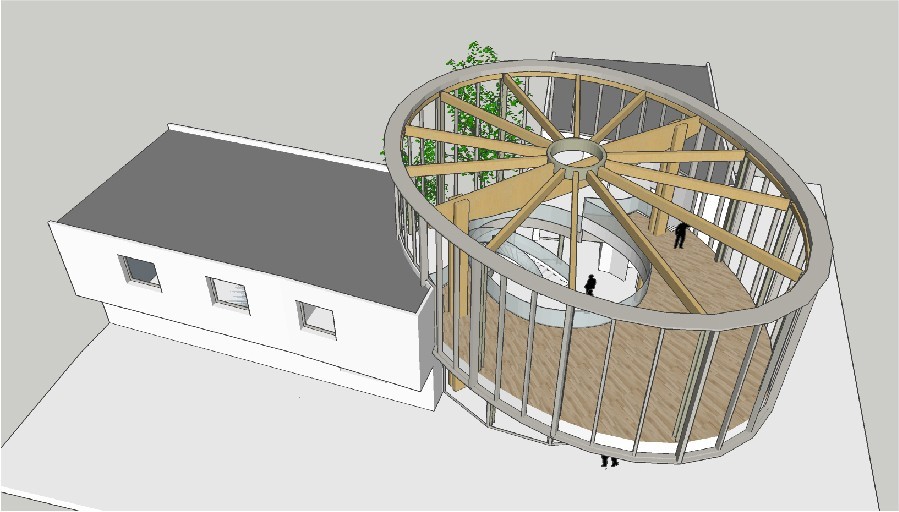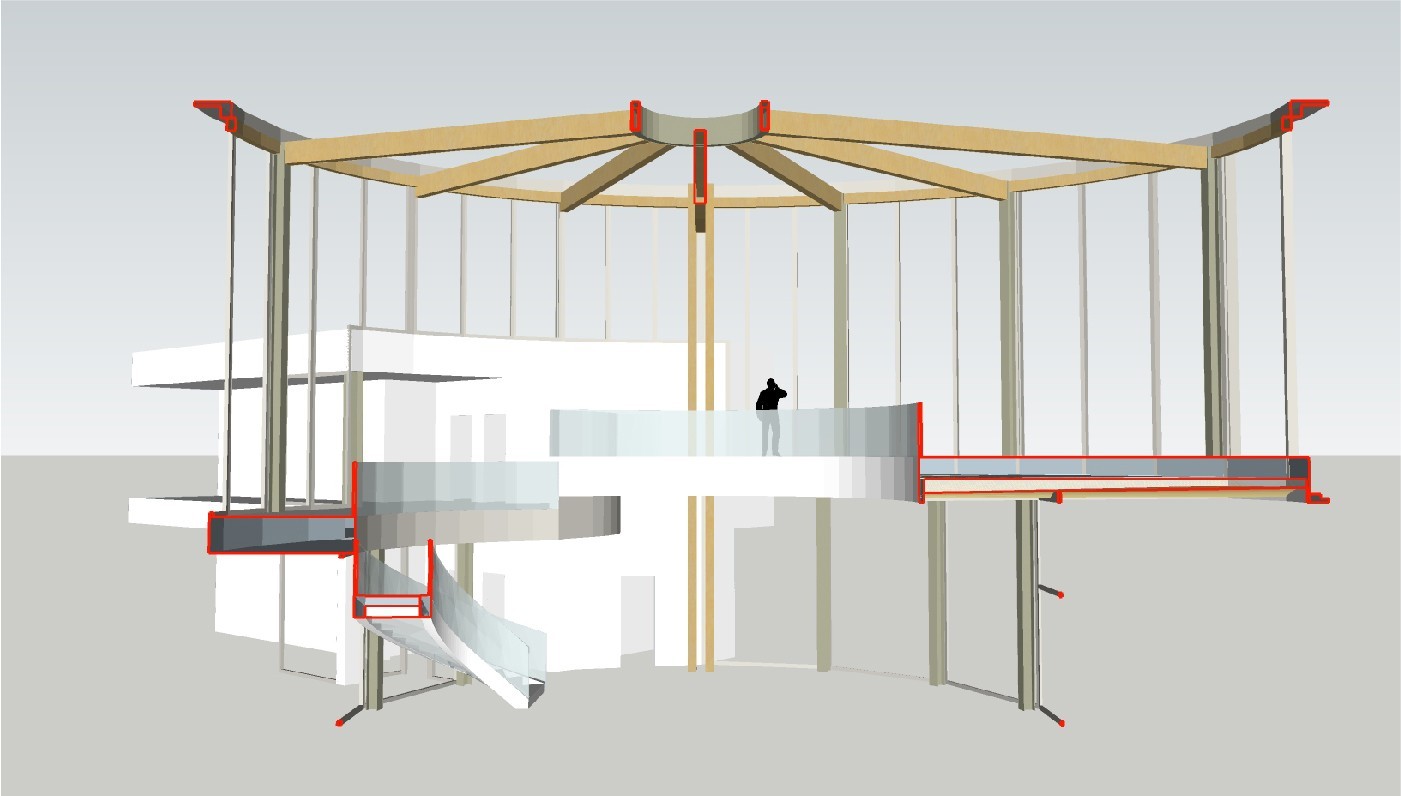 Section of the entrance.