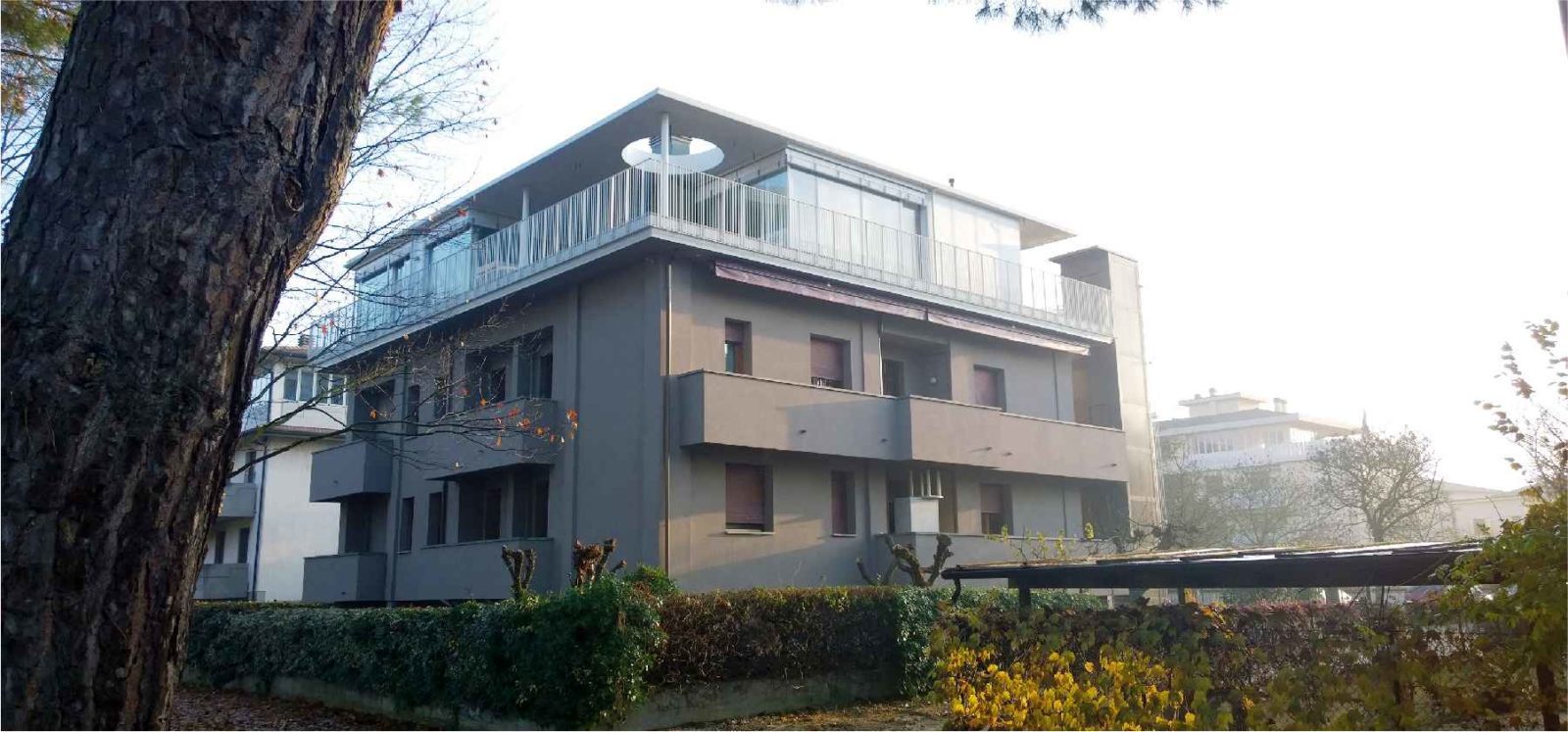 Description
For a small building in reinforced concrete, we built an additional storey and at the same time we carried out a seismic retrofitting of the entire complex, working only on the outside in order to guarantee the building's habitability over the whole duration of the works.
Our original solution consists of a lightweight additional storey in steel that leans against the existing attic (after the demolition of the pitched roof in concrete and masonry) thanks to a series of seismic insulators, so that the new mass can move in counterphase compared to the building, softening seismic movements.
The intervention was presented on several engineering magazines, including the newspaper Costruzioni Metalliche (2017).
Category:
Steel
Location:
Faenza (RA)
Client:
Private
Architectural project
LBLA Lelli & Associati, Architect Roberta Bandini, Architect Gabriele Lelli
Year:
2015-2016

Section of the original building and after the additional storey intervention.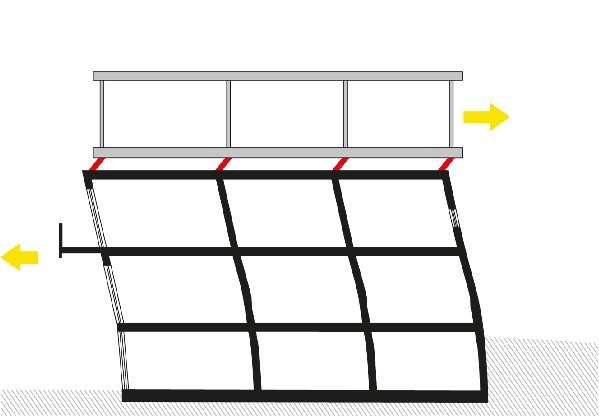 Behaviour of the added storey in case
of seismic movements.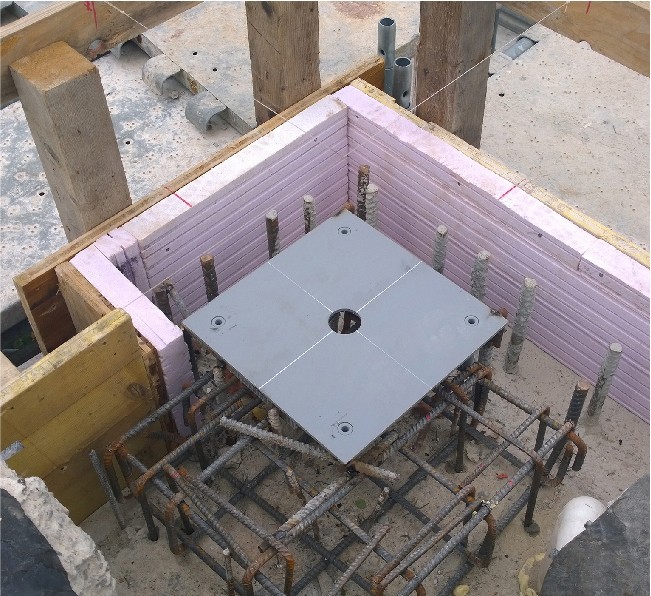 Placement of the seismic insulators.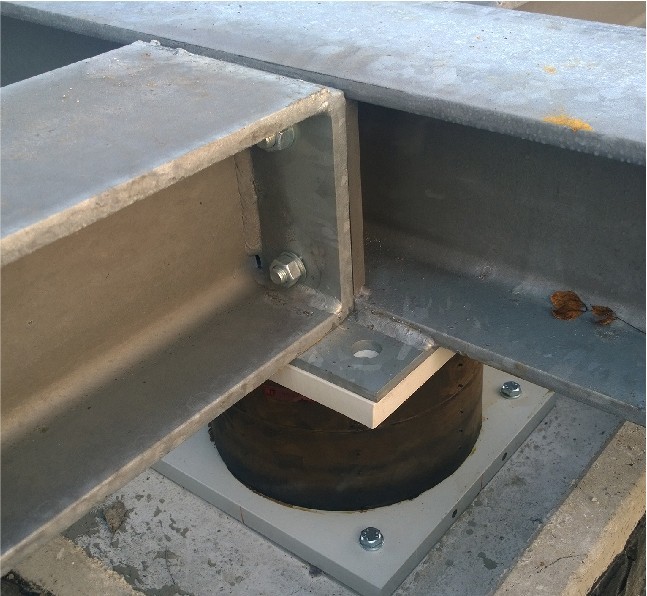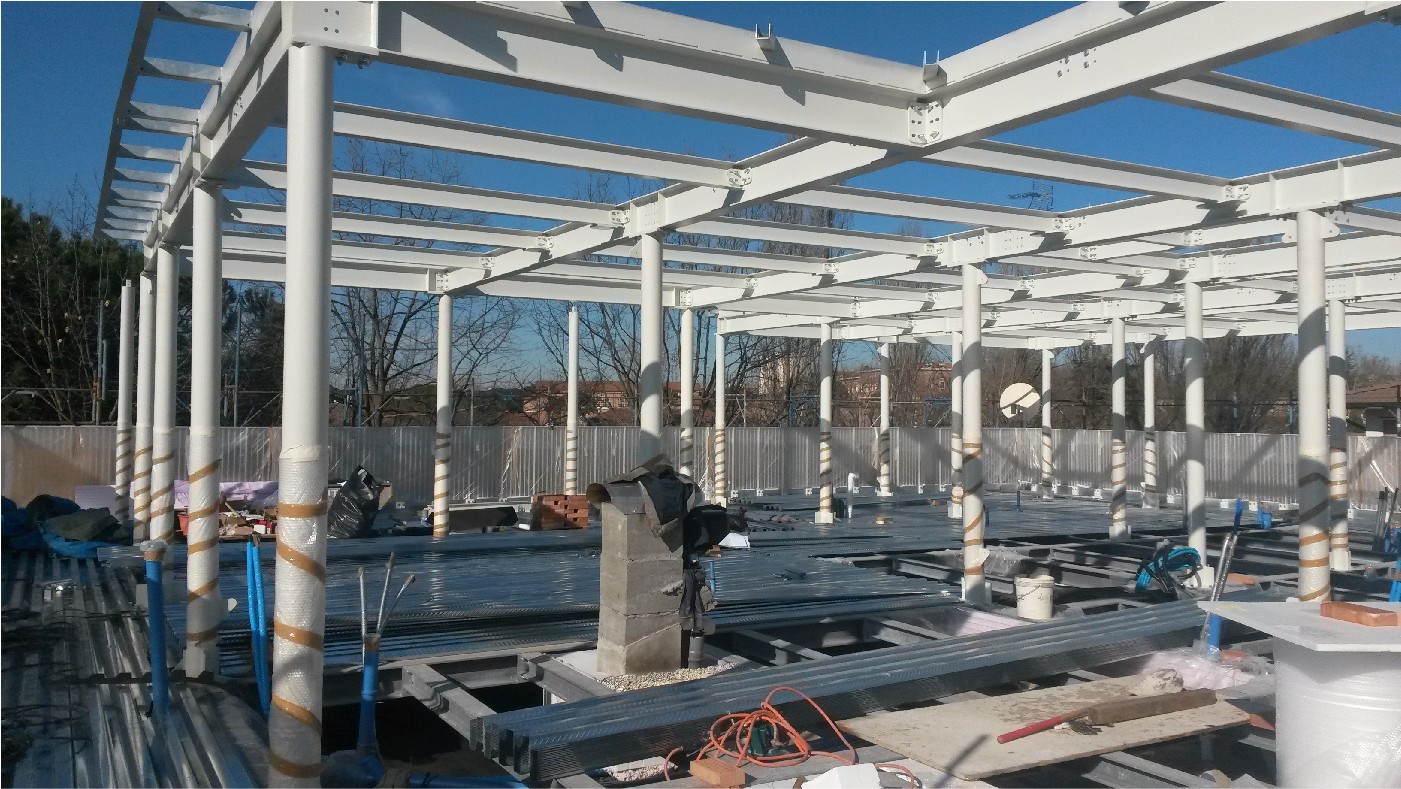 Realisation of the steel frame for the additional storey.