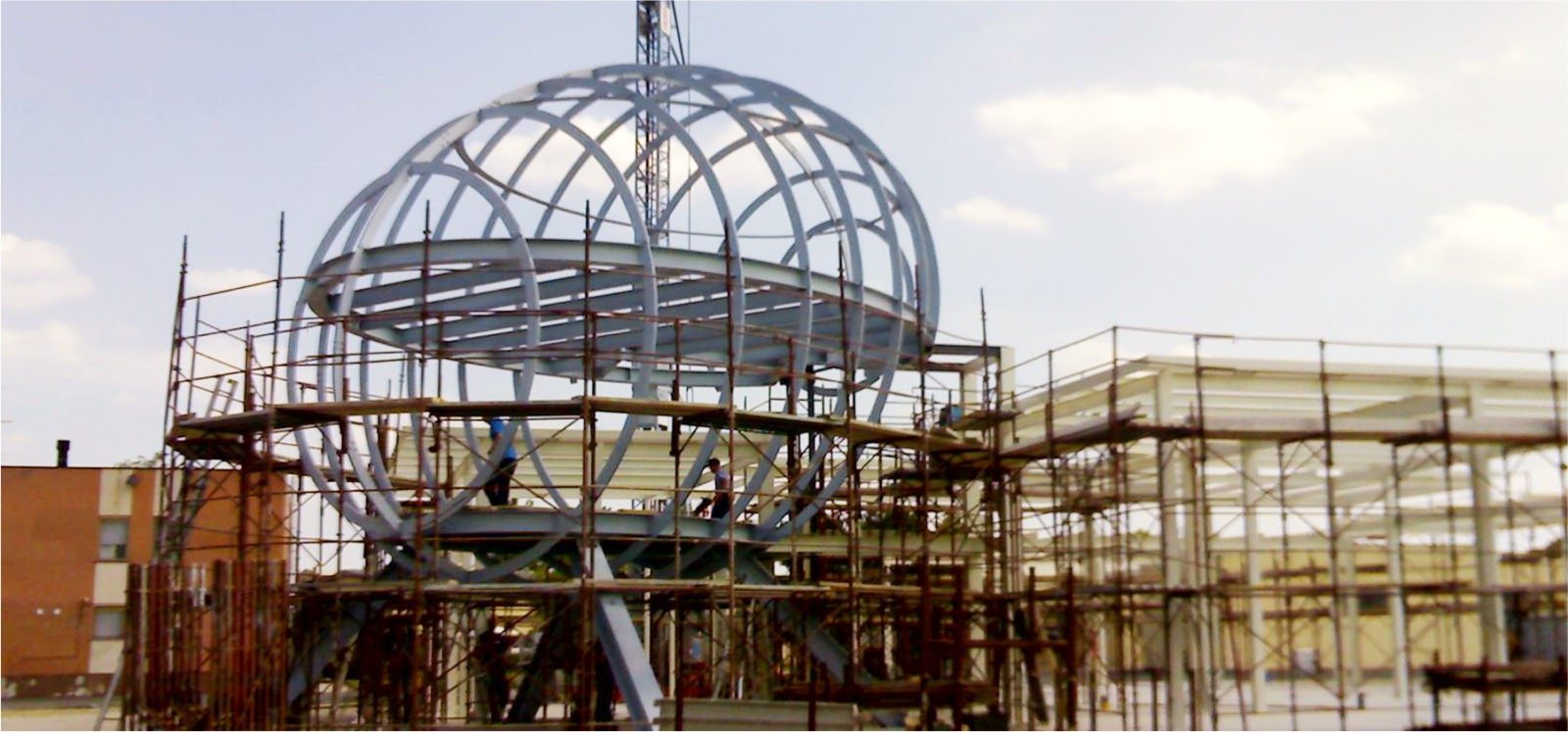 Description
We took care of the realisation of an "egg-like" showroom for a company of mechanical constructions, using a dry system entirely in steel with insulated panels.
The egg-shaped structure contains two inhabited floors with lofts built using steel beams, steel decking and concrete composite floor, all supported by four HEA300 inclined pilasters.
The building's covering is made of little marble mosaic cards glued to a support of curved plywood.
Category:
Steel
Location:
Renazzo di Cento (FE)
Client:
Private
Architectural project:
Architect Grazia Ghetti, Architect Corrado Venturi
Year:
2010-2013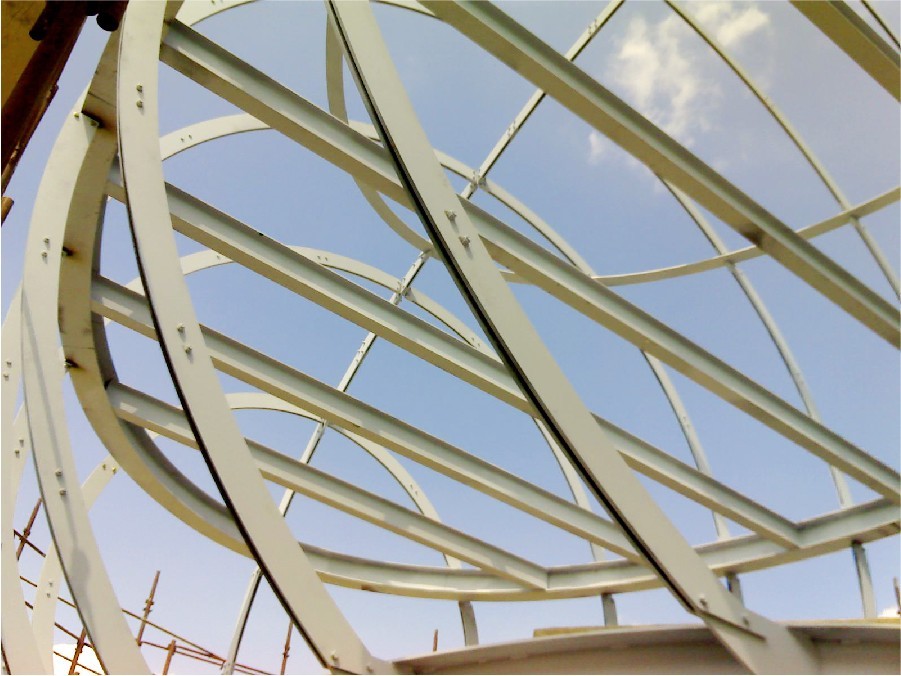 Views of the structure's frame under construction.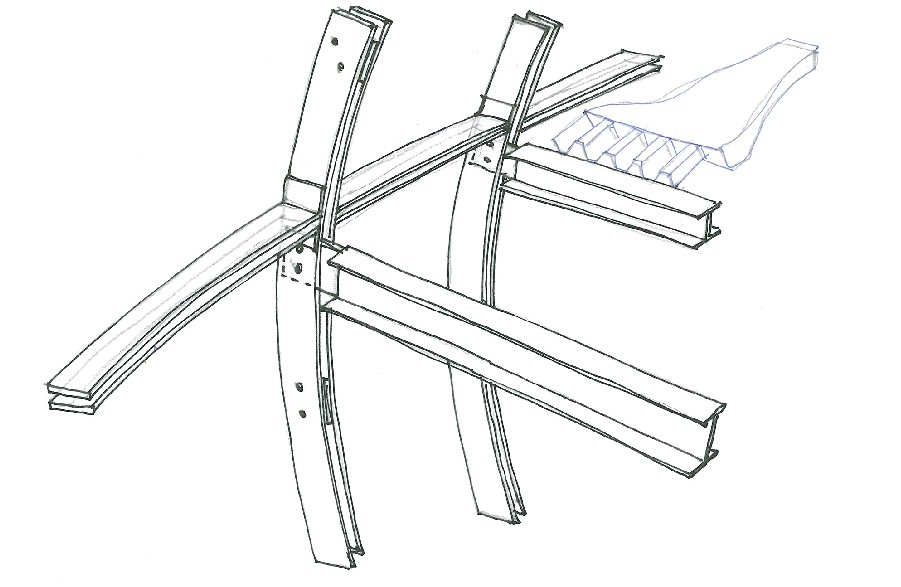 Project sketch of the steel supporting frame.