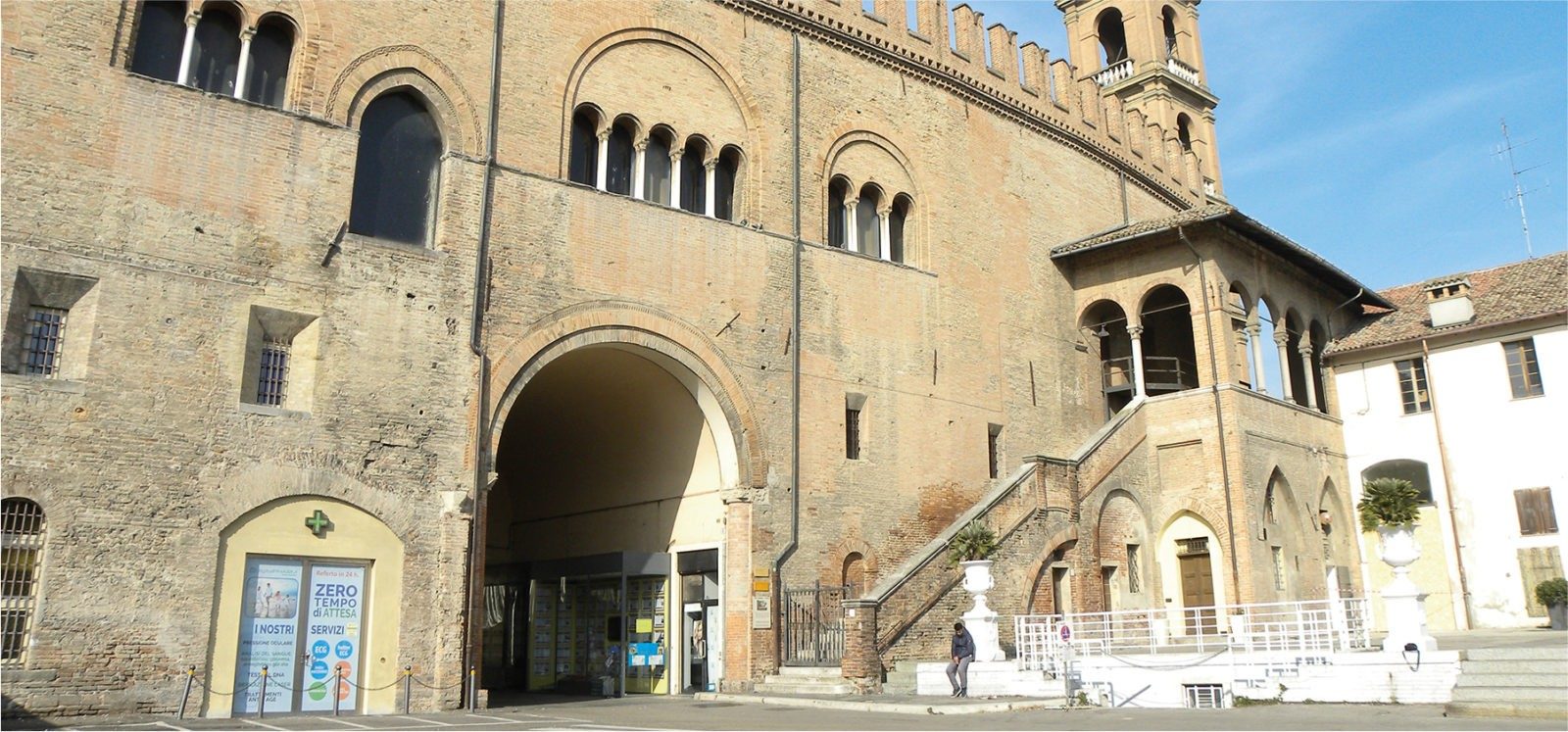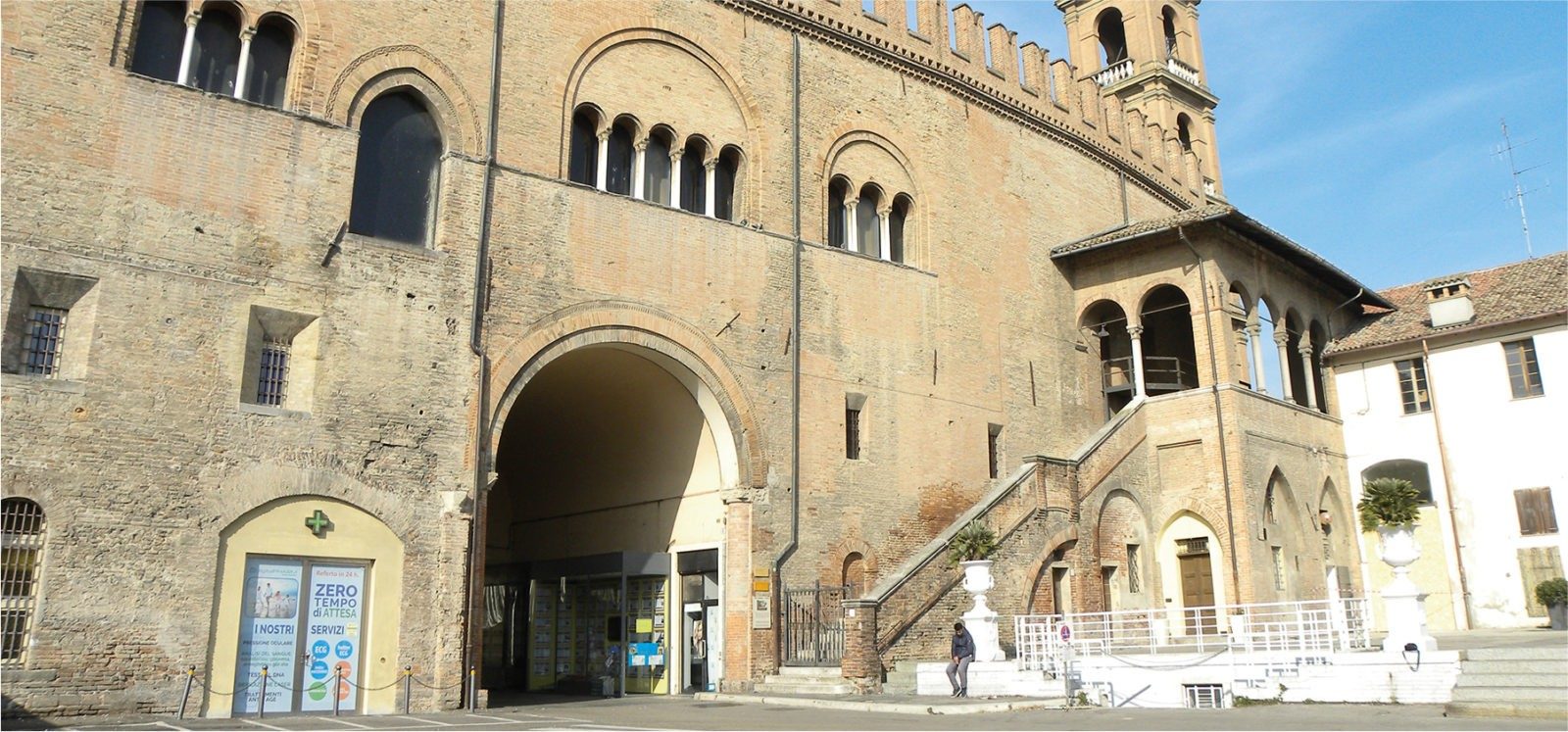 Description
Within an important plan for the recovery and revaluation of Palazzo del Podestà in Faenza (RA), we took responsibility for the restoration and anti-seismic improvement of the entire building using interventions based on lightness and reversibility, as requested by the Superintendence.
The large "Salone dell'Arengo" is a 50×15 meters room at the bottom. It is surrounded by 8-meter-high walls and it's characterised by a roof made of sloped, hut-shaped pitches. The roof is made of a series of wooden trusses that lean against perimeter walls.
The building has undergone several reconstructions over time and this is the reason why some parts appeared structurally heterogeneous and/or in bad conditions. In addition to that, the wooden trusses's deformations caused the failure of the room's side walls, which were even 30 centimetres high compared to the floor.
First of all, we removed the trusses's deformations and rebuild the supports damaged by water infiltrations and all the new external redrawn end-plate anchors. We then proceeded to cut the side-posts leaning against the wooden chain until the insertion, both at the level of the highest roof and the loggia, of a tie-rod kerb with related crosses of steel bracing.
Category:
Refurbishments
Location:
Faenza (RA)
Client:
Comune di Faenza
Architectural project:
architect Claudio Coveri, architect Raffaella Grillandi
Year:
2017-2018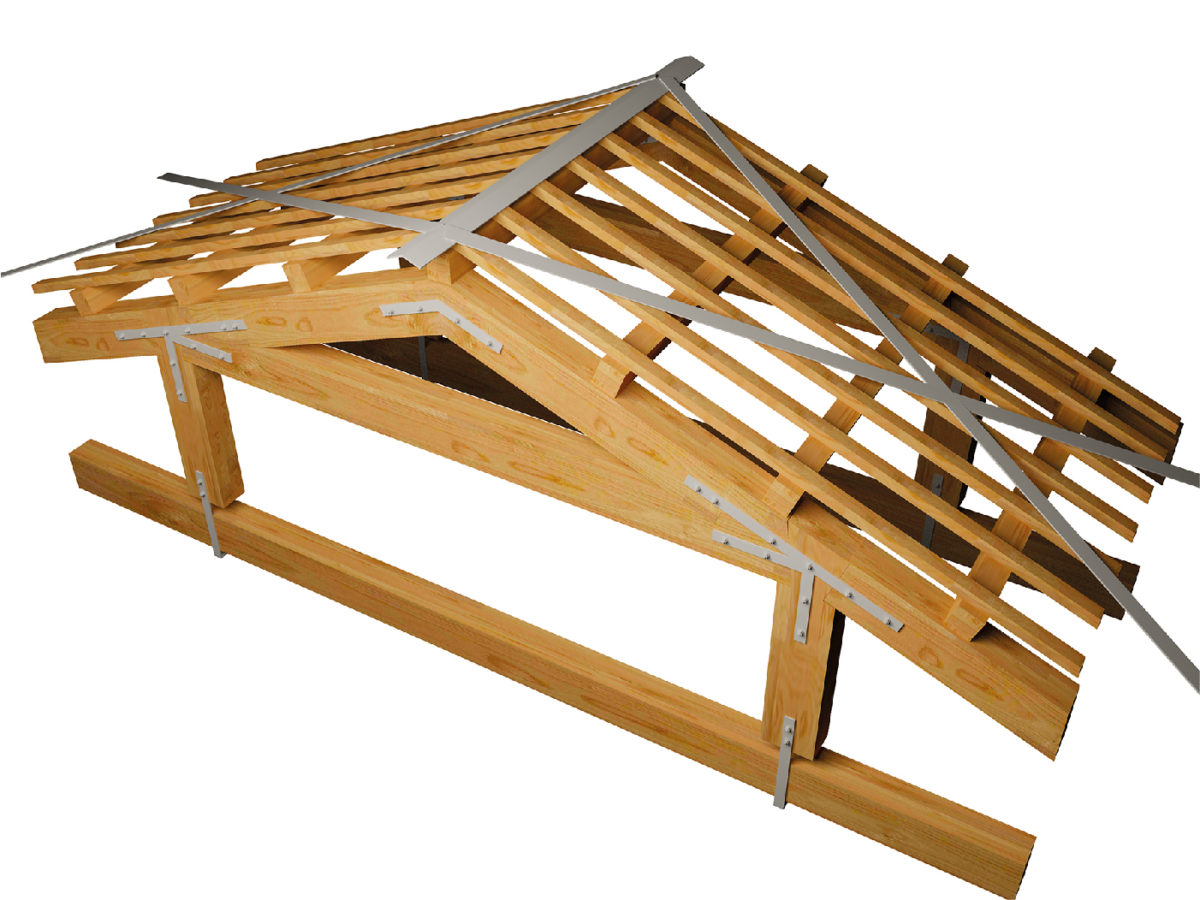 Detail of the support and bracing of the Arengo hall's roof.