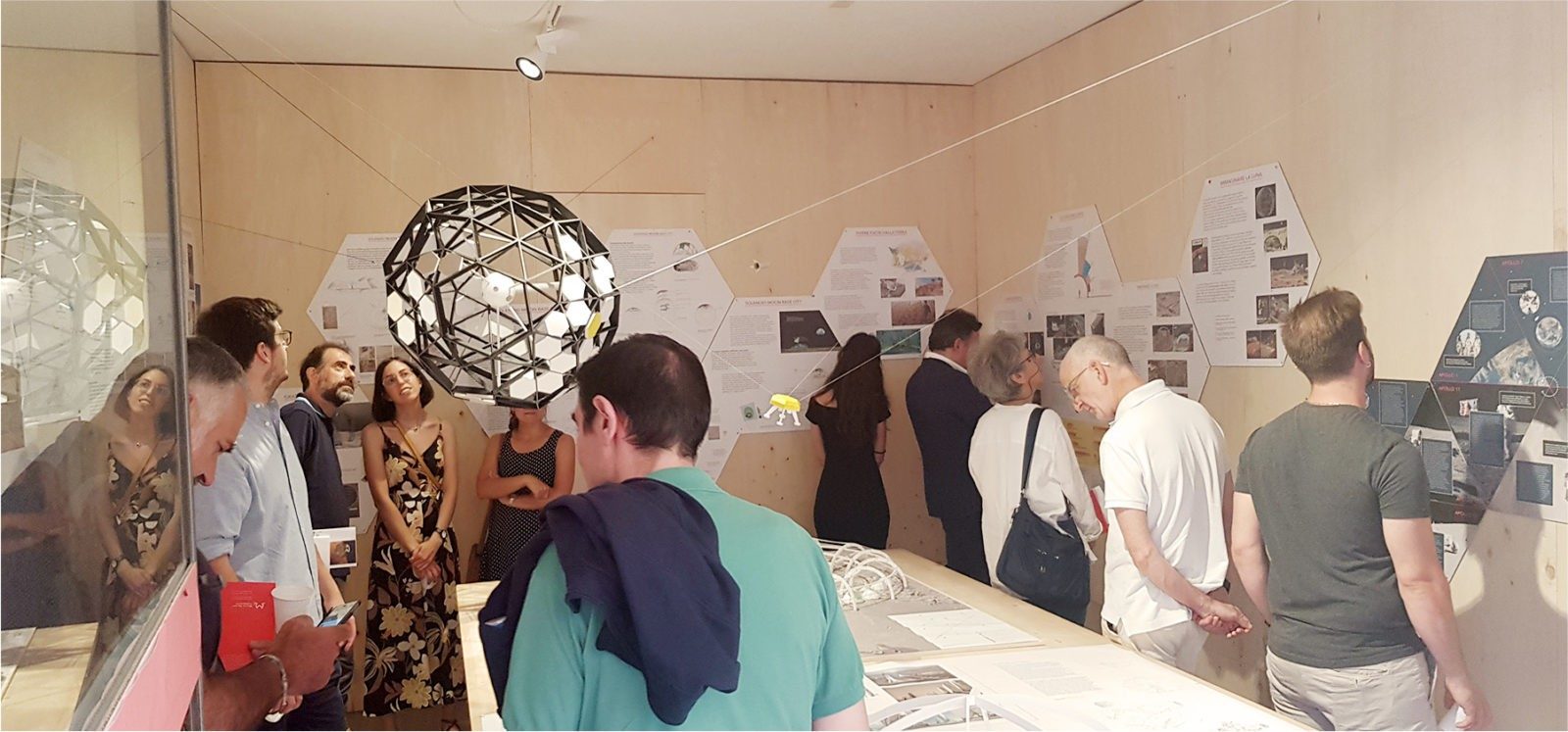 In occasion of the 50th anniversary of the Moon landing, on the 20th of July 2019 we inaugurated Abitare lo spazio (Living in space), our third exhibition open to the public.
The exhibition was dedicated to the researches and models about space exploration and extraterrestrial colonies, especially on Moon and Mars, that our studio developed.
Since we collaborated with the Polytechnic University of Turin for our Moon base project, we had the honour to have prof. Giancarlo Genta as a guest during the inauguration. The presentation of Genta's two latest books took place inside our offices in the Ex Chiesa dell'Annunziata, with over 60 participants attending.
The event was sponsored by Comune di Faenza, the Order of Architects and Engineers of Ravenna Province,  INFN (National Institute for Nuclear Physics of Bari) and the Polytechnic University of Turin.
[All photos are by Antonio Veca]